13. – 18. November 2022
17. BAILA EN CUBA 2022
6 DAYS SALSA TOTAL IN HAVANA, CUBA
6 DAYS IN CUBA FULL OF Concerts, Fun and Sun
The international Dance & Music Meeting. Baila en Cuba congregate more than 700 Salseras and Salseros of all 5 Continents and more than 45 Countries in beautiful cuban capital
WORKSHOPS
19 hours of dance lessons in 4 different Levels and focus. All instructors were formed at world famous Instituto Superior de Arte (ISA) or Escuela Nacional de Arte and Escuela Nacional de Danza (ENA + END).
CONCERTS
An Opening Gala on Sunday plus with ballet revolución and legendary Los Van Van! From Monday on 5 open air concert nights with the most outstanding cuban orquestras like Havana D,Primera, Adalberto Álvarez y su Son, Pupy y los que Son Son, Elito Revé y su Charangón, Manolito Simonet y su Trabuco, Maykel Blanco y su Salsa Mayor among many others
CUBAN DANCE STUDENTS
Worldwide unique BAILA EN CUBA brings the international partcipants in the workshops together with Cuban dance partners.
Bands of BAILA EN CUBA 2022
ADALBERTO ALVAREZ Y SU SON
MAYKEL BLANCO Y SU SALSA MAYOR
ALEXANDER ABREU & HAVANA D'PRIMERA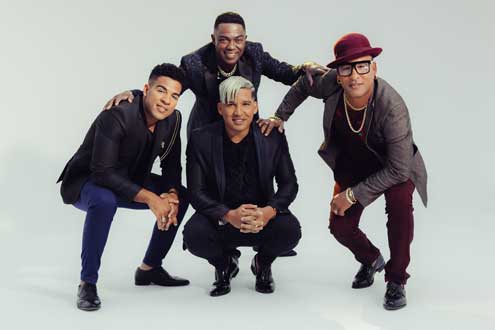 Hotel Packages
5*

 

Melia Habana
5*

 

Four Points by Sheraton
4*

 

Memories Miramar
4*

 

H-10 Panorama
4*

 

Palco

More hotel offers, private accommodations and group discounts on request
Full Pass
Workshops
Free Entrance

 

ALL Concerts
Concert Passes
Free Entrance Concert Nights
Get In Touch
Area
You want more information about BAILA EN CUBA? Be a part of BAILA EN CUBA. Get in touch with us!
Address
Am Roemerstein 4, Gilching, Germany